Odisha becomes first state to give social welfare benefits to transgender community
Odisha became the first state in the country to give transgender people social welfare benefits – such as a housing, pension and food grains. This move seeks to give the transgender community in the state same benefits as those living below the poverty line (BPL) in order to improve their overall social and economic status.
Benefits to transgender community
Members of the transgender community will be given BPL cards that will allow them to access benefits under various government welfare programmes. Henceforth t
hey will get benefits such as free housing, pensions loans to start up their own businesses and 100 days of paid work annually. They would also be entitled 5 kg of food grains every month under National Food Security Act. Issues faced by transgender community Due to social exclusion, most transgender people are in very bad social and economic conditions. Many of them face ostracism and discrimination, as well as verbal, physical and sexual abuse. They also lack of access to education and employment opportunities, ending up into organised groups, forced begging or demanding money.
India, US ink MoU for exchange of information on terror database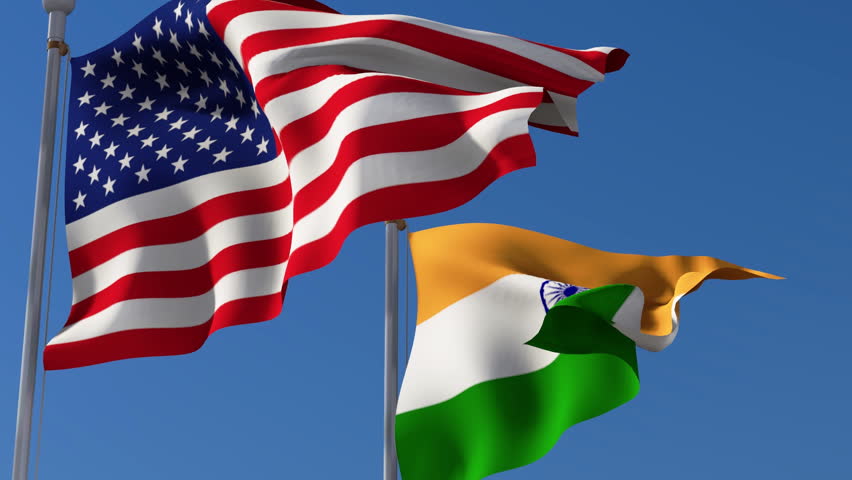 India and United States (US) have signed a

memorandum of understanding (MoU) to join the global terror database maintained by the Terrorist Screening Center (TSC) of US.
Under this MoU, both sides will give each other access to terrorism screening information through designated contact points, subject to domestic laws and regulations. The real time exchange of intelligence on terror would enhance the counter terrorism cooperation between India and the US TSC is a multi-agency organisation administered by Federal Bureau of Investigation (FBI) which consolidates several terrorist watch lists maintained by different US government agencies into single terrorist database on terror suspects. It has details of 11,000 terror suspects on its database, including nationality, photos, finger prints (if any), date of birth and passport number. So far US has finalised such agreements with 30 countries.
Navin Agarwal appointed as DG of NADA
Senior IPS officer Navin Agarwal was appointed Director General (DG)/ Chief Executive Officer (CEP) of National Anti-Doping Agency (NADA). His appointment was confirmed by the Appointments Committee of Cabinet (ACC) chaired by Prime Minister Narendra Modi. He has been appointed to the post for five years. Navin Agarwal is a 1986 batc
h IPS officer of Jammu and Kashmir cadre. Prior to this appointment he was working in his cadre state J&K.
About National Anti-Doping Agency (NADA)
NADA was set up as registered society under the Societies Registration Act of 1890 in November 2005 with a mandate for Dope free sports in India.

It is national organization responsible for promoting, coordinating, and monitoring doping control program in sports in all its forms.

It functions under the aegis of Union Ministry of Youth Affairs and Sports.

The primary objectives of NADA are: Implement anti-doping rules as per World Anti-Doping Code, Regulate dope control programme, Promote education and research and Create awareness about doping and its ill effects.
LDF's P Sreeramakrishnan elected speaker of Kerela Assembly
R

linug Left Democratic Front's (LDF) candidate P Sreeramakrishnan was elected as speaker of the 14th legislative assembly of Kerala. In the voting held in the 140-member legislative assembly, P Sreeramakrishnan secured 92 votes against opposition United Democratic Front's (UDF) V.P. Sajeendran who got 46 votes.
P
Sreeramakrishnan is two-time legislator from Ponnani constituency. He was elected for the first time in 2011 and again in 2016. He is state committee member of CPI(M) and the Ex- President of the Democratic Youth Federation of India (DYFI). Background In the 2016 State Assembly Election, the CPI (M)-led left Democratic Front (LDF) had emerged victorious by winning 91 seats in the 140 member Assembly.

veteran CPI-M leader Pinarayi Vijayan was sworn-in as 12th Chief Minister of Kerala. The LDF had returned to power in Kerala after 5 years, while then ruling UDF had emerged as largest opposition front by winning 47 seats. The remaining two seats were won by BJP and Independent candidate each

.
Indian banker Raghavan Seetharaman awarded Green Economy Visionary Award






Among Important Banking Current Affairs, On 30th May 2016, Qatar-based Indian banker Raghavan Seetharaman was awarded with Green Economy Visionary award. He was awarded with this prestigious award for him environment-friendly activities and for promoting green economy.


He was honoured in a Summit held in Rome by Chairman of Union of Arab Banks Mohammed Jarrah Al-Sabah.