Sujoy Bose appointed as first CEO of NIIF
The Union Government has appointed Sujoy Bose as the first Chief Executive Officer (CEO) of National Investment and Infrastructure Fund (NIIF). His selection for the CEO of NIIF was recommended by a search-cum-selection committee under the chairmanship of Economic Affairs Secretary Shaktikanta Das.
About Sujoy Bose
Prior to this appointment, he was the Director and Global Co-Head of Infrastructure and Natural Resources at International Finance Corporation (IFC), the private sector lending arm of the World Bank.

He has rich experience at international level in the infrastructure sector, including experience in raising funds from international investors.

He had worked at IFC for over 23 years where he had served as chief investment officer (CIO) and head of IFC African Latin American and Caribbean Fund at IFC Asset Management Company.

About National Investment and Infrastructure Fund (NIIF)
NIIF is India's quasi sovereign wealth fund (SWF) formed to attract investment from both domestic and international sources for infrastructure development in the counry.
It has been incorporated as a company under the Companies Act, 2013 and has been duly authorized to act as investment manager of the fund.
The objective of NIIF is to maximize economic growth of the country mainly through infrastructure development in commercially viable projects (both greenfield and brownfield), including stalled projects.
For the investment purpose, NIIF will solicit equity participation from strategic anchor partners.
An initial budgetary allocation of 4000 crore rupees has also been made in 2016-17 Union Budget. However, Government will make further allocation when necessary.

Lionel Messi announces retirement from Argentinean Football team
Barcelona FC star Lionel Messi (29) has announced retirement from Argentinean Football team. However, he will continue to play his club football for FC Barcelona. He made this announcement after Argentina was defeated by Chile in the 2016 Copa America final in the penalty shootout by 4-2 score. He had missed the penalty in the final match.
About Lionel Messi
In his football career with Argentinean team, Lionel Messi had played four finals at different titles for his country. It includes 2014 World Cup final and three Copa America finals.
He had made his senior international debut in 2005. He is Argentina's all-time top scorer, with 55 goals from 113 match app
earances.
He plays at the forward position for Argentinean team and for the Spanish FC Barcelona.
He is the only footballer to win five FIFA Ballons d'Or, four of which he had won consecutively. He also the first football player to win three European Golden Shoes.
With Barcelona, he had won eight La Liga titles and four Champions Leagues. But with Argentinean Football team, his only major international honour was gold in 2008 Olympic.
'India Couture Week' 2016 to begin on July 20
· The four-day long 'India Couture Week' 2016 (ICW), hosted by the Fashion Design Council of India (FDCI), the coun
try's apex fashion body, will begin on July 20.
· "We have always offered the best of India through our eponymous events and the ICW... showcases couture ensembles, which are emblematic of our rich tradition and historical past," said FDCI president Sunil Sethi
Russia, China approve business initiatives worth $50bn during Putin visit
· "Fifty-eight var
ious business initiatives with the total volume of investments being $50 billion, have been selected," Putin told journalists in the Chinese capital.
· Twelve of the projects are already being implemented, he added.
· An oil supply contract, under which Russia could deliver up to 2.4 million ton of crude oil to ChemChina in a year's time, has also been agreed upon.
HDFC Bank CEO Aditya Puri's salary hiked 32% to Rs9.73 crore in FY16
· HDFC Bank gave a 32% salary hike to its
managing director and chief executive officer, AdityaPuri, during financial year 2015-16.
· After the hike, Puri's annual remuneration (salary) increased to Rs.9.73 crore during the year ended 31 March 2016, from Rs.7.4 crore a year ago.
· HDFC Bank, during the last financial year, reported a net profit of Rs.12,296.2crore, up 20.4% from a year ago.
· The ratio of remuneration of the managing director to that of the average employee is 179:1 during financial year 2015-16.


BHEL commissions two hydel units in Afghanistan
· State-run Bharat Heavy
Electricals Ltd (BHEL) today said that it has commissioned two units of 14 MW each at Salma Hydro Electric Project in Afghanistan.
· The Salma Dam or the Afghan-India Friendship Dam was inaugurated by the Prime Minister NarendraModi in presence of the Afghanistan President Ashraf Ghani, BHEL said in a statement.
Coca Cola to set up plant in Uttarakhand
· An Uttarakhand government official said that Coca-Cola will set up a bottling plant in Sitarganj, on 70 acres of land provided by the government. The plant will be set up at an investment of Rs.400-500 crore, the official added.
· In 2014, Coca-Cola scrapped their plans to establish a unit in the state's Chharbavillage on environmental grounds.
Gudni Johannesson wins Iceland's presidential election
· Gudni Johannesson, a history professor, has won Iceland's presidential election in a vote held in the aftermath of the Panama Papers leak in April, which implicated several top Icelandic officials.
· The political newcomer only decided to run for the presidency after the leak, and rode a wave of anti-establishment sentiment, emphasising his non-partisan, independent vision of the presidency.
· Johannesson's victory, won with 39.1% of the vote, came as he celebrated his 48th birthday on Sunday. HallaTomasdottir, a businesswoman without party affiliation, came second with 27.9%.
Srinivasan elected TNCA President for 15th time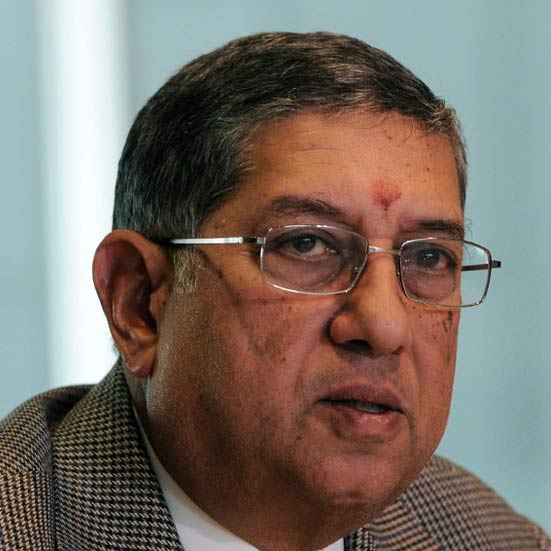 ·

Former BCCI P
resident and ICC Chairman N Srinivasan has been elected unopposed as the president of the Tamil Nadu Cricket Association.
· Srinivasan has been occupying the post since 2002, and this is the 15th consecutive time that he has been re-elected.
· Srinivasan was removed as BCCI chief after the 2013 IPL spot-fixing scandal, with his son-in-law found guilty of betting
Sri Sri Ravi Shankar awarded Honorary Fellowship in UK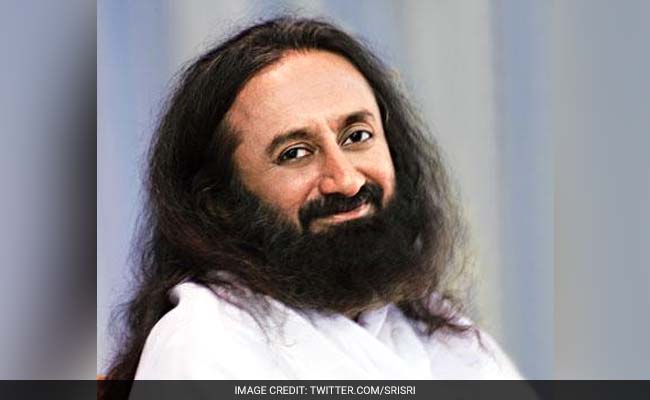 · Spiritual leader Sri Sri Ravi Shankar has been bestowed with an Honorary Fellowship by an Indian
students body in the United Kingdom (UK) for his contributions to world peace and culture.
· National Indian Students and Alumni Union (NISAU) have awarded Sri Sri Ravi Shankar with an Honorary Fellowship.