Najma Heptullah and GM Siddeshwara resign; Mukhtar Abbas Naqvi given charge of Minority Affairs Ministry
· Minority Affairs Minister Dr Najma Heptulla and Minister of State for Heavy Industries and Public Enterprises G.M
. Siddeshwara have resigned from the Union Council of Ministers.
· Minister of State for Minority Affairs Mukhtar Abbas Naqvi has been given the independent charge of the Ministry.
· Babul Supriyo, Minister of State has been relieved of the charges of Minister of State in the Ministry of Urban Development and Housing and Urban Poverty Alleviation
Railways launch time-tabled Auto Express from Gurgaon to Nidvanda
· Targeting 25 per cent rail share i
n automobile traffic, railways launched time-tabled Auto Express from Gurgaon to Nidvanda to ensure faster delivery of cargo.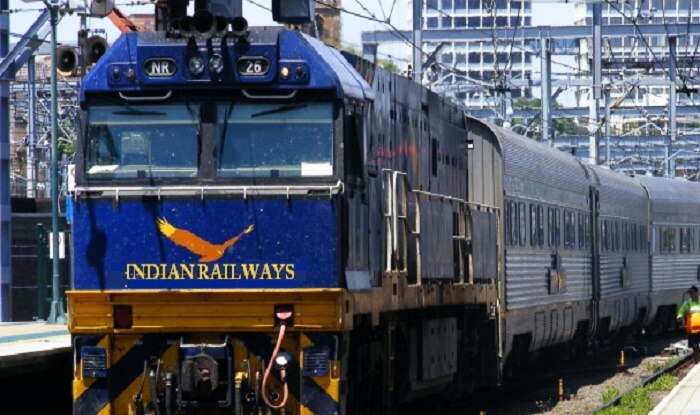 · Like our ever-growing population, auto population is also increasing on a faster rate. In fact auto sector is a fastest growing economy.
· Railway Minister Suresh Prabhu said after launching the first time-tabled auto car freight train service between Gurgaon and Nidvanda (Bangalore) from New Delhi through video-conferencing.
· At present about 2000 cars move per month between Gurgaon and Nidavanda.
· With launch of the time tabled run of the freight train for automobile traffic, the volume will go up and the number of trips are likely to increase resulting transportation of about 6000 cars a month.

Bangladesh, India sign agreement for joint coal fired power plant
· Bangladesh and India have signed an agreement for the construction of a 1,320 megawatt (MW) coal fired power plant near Sundarbans.
· The agreement was signed between Bangladesh-India Friendship Power Company (Pvt) Limited (BIFPCL), the joint venture enterprise and Bharat Heavy Electricals Limited (BHEL).
· BHEL was selected under an open international tender for constructing the super thermal plant at Bangladesh's southwestern Rampal near the Sundarbans.
D Rajkumar appointed as CMD of BPCL
Technocrat D Rajkumar was appointed as the new Chairman and Managing Director (CMD) of Bharat Petroleum Corporation Ltd (BPCL). He will succeed BPCL's current chief S Varadarajan who is retiring on September 2016.He has been appointed to the post for five-year term.
Presently, D Rajkumar is working as Managing Director of Bharat Petro Resources Ltd, a unit of BPCL focused on exploration and
production. Apart from him, Utpal Bora was been appointed as the new Chairman and Managing Director (CMD) of Oil India Limited (OIL). Bora was selected on the recommendation of a three-member search-cum-selection Committee headed by Cabinet Secretary P K Sinha
Theresa May takes over as second woman Prime Minister of United Kingdom
Conservative party leader Theresa May (59) became Prime Minister of United Kingdom after meeting Queen Elizabeth II. She succeeds David Cameron, who had resigned in the wake of Brexit referendum that ended his six-year-long stint as the Prime Minister of Britain. With this, she became UK's second-ever female Prime Minister after Margaret Thatcher (in office from 1979-1990).
About Theresa May
Prior to entering front-line politics, Theresa May has worked with the Bank of England from 1977 to 1983. She had served as a councillor for the London Borough of Merton from 1986 to 1994.
She is Member of Parliament for Maidenhead since 1997.
In the outgoing Prime Minister David Cameron she had served as home secretary of UK from May 2010 to July 201. She was the longest-serving home secretary of UK in last 50 years.
Union Government Arvind Subramanian committee to tackle the shortage of pulses
The Union Government has recently constituted a high-level committee headed by Chief Economic Adviser Arvind Subramanian to tackle the shortage of pulses in India. The committee was constituted by the high-level meeting chaired by Finance Minister Arun Jaitley in New Delhi.
The committee is tasked to study and suggest ways to contain the rising prices of pulses in the country. The committee will consider a reasonable hike in the Minimum Support Price (MSP) for pulses and bonus for the farmers to promote pulse cultivation. Frame an appropriate long term policy to promote cultivation of pulses in India and shall also consider the issue of subsidising farmers who wish to grow pulses.
K V R Murthy new chairman-cum-MD at Jute Corp of India
K V R Murthy has been appointed as chairman-cum-managing director of the Jute Corporation of India Limited with the effect from this month beginning.
The appointment is valid for a period of five years or till the date of his superannuation, whichever is earlier.
Prior to this appointment Murthy was earlier associated with Eastern Railways in the capacity of Chief Commercial Manager.
Paperless SIP' introduced by BSE for mutual fund investors
· 'Paperless SIP'
(systematic investment plans) which allows mutual fund investors to make transactions through various modes of payments has been unveiled by the leading Bombay Stock Exchange (BSE).
· These investment plans also allows MF distributors to register SIPs for their clients, who can pay SIP amounts through different modes.
· As per this Paperless SIP facility once the SIP has been registered, the investors would receive an e-mail for all the payment modes, including direct pay, nodal account, one time mandate and cheque.
· Capital market regulator SEBI had allowed mutual fund distributors to use the stock exchange platform for non-demat transactions as well for sale or redemption of these financial products since 2014.
· It is noted that this scheme is available only for non-demat transactions and for instalment of amount more than Rs 2 lakh.