Akash missile successfully test fired at Chandipuri in Odisha
Indigenously-built surface-to-air Akash missile was successfully test fired from complex-3 of the Integrated Test Range (ITR) at Chandipuri in Odisha.
It was as part of a user trial mission in which 3 rounds of test were carried out by Indian Air Force (IAF) aiming at para-barrel targets.
Akash (in English it means sky) is a mid-range surface-to-air missile (SAM). Indigenously developed by Defence Research and Development Organisation (DRDO) under the Integrated Guided-Missile Development Programme (IGMDP).
Gurdeep Singh appointed as CMD of NTPC
Gurdeep Singh has been appointed as the Chairman and Managing Director (CMD) of National Thermal Power Corporation (NTPC) Limited. His appointment was confirmed by Appointments Committee of the Cabinet (ACC), headed by Prime Minister Narendra Modi. He has been appointed through a search committee route and became the first person to be appointed to the top job at a Maharatna company through this way.
Leslie Berland appointed as CMO of Twitter Inc
Micro blogging site Twitter has appointed Leslie Berland as its Chief MARKETING Officer (CMO) of the company.
Leslie Berland was placed at 6th position in Fast Company's 100 Most Creative People in Business issue and also was included in Advertising Age's Creativity 50 list.
Prior to this appointment, she was working at American Express (AmEx) as executive vice-president of global advertising, MARKETING and digital partnerships.
Nisid Hajari wins 2016 Colby Award for Best Military Book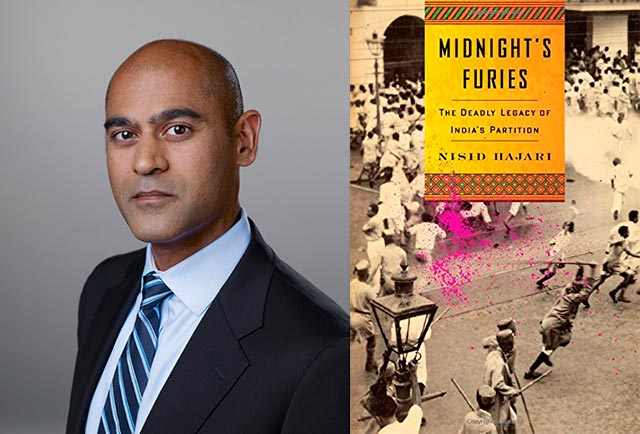 Indian Author and foreign affairs expert Nisid Hajari has won the prestigious 2016 William E. Colby Award for his book Midnight's Furies: The Deadly Legacy of India's Partition. His book The Midnight's Furies is based on partition history of India and Pakistan in 1947 and the violence that surrounded it.
William E. Colby Award is an annual award given by the William E. Colby Military Writers' Symposium Norwich University in 1999.
Puducherry Lt Governor AK Singh launches MITRA app
Lieutenant Governor of Puducherry Ajay Kumar Singh has launched the MITRA application to ensure protection of women, children and the elderly in time of distress. MITRA (Mobile Initiated Tracking and Rescue) application has been developed by Puducherry Police department in association with National Informatics Centre (NIC).
It is smartphone (Android) based application that helps women to end emergency SOS (alert) messages when they are danger or distress.
The application gets launched automatically and sends SMS having user's precise location to the nearest police station and to their 3 registered numbers.
This app does not require an internet connection and presently is available only in smart phones.