World Zoonoses Day- 6 July
World Zoonoses Day on 6 July to
create awareness among people to the s
pread of zoonotic diseases to human beings.
World's largest charkha unveiled at Delhi airport
· Micro, Small and Medium Enterprises Minister Kalraj Mishra has unveiled the world's largest Charkha at Terminal 3 of the Indira Gandhi International Airport, IGI in New Delhi.
· The idea behind displaying the Charkha at the airport is to highlight India's quest to foster an egalitarian society as demonstrated by Mahatma Gandhi, the father of the nation.
SBI launches SBI Mingle, a social media banking platform
India's largest lender State Bank of India (SBI) recently had laun
ched SBI Mingle, a social media banking platform for Facebook and Twitter users. It was launched by SBI Chairman Arundhati Bhattacharya, on the occasion of 61st State Bank Day (observed on 1st July).
Key Facts
The SBI Mingle will allow SBI's customers to access various banking services via these social platforms.

To avail services from this platform, customers will have to register for it through a simple one time registration process using either their social account number or their ATM/Debit Card details.

Currently, SBI services such as balance enquiry, mini statement, funds transfer within SBI as well as inter-bank and beneficiary management services are available for Facebook.

On Twitter, customers using hashtags can find out their account balance and view mini statements.
Union Cabinet approves setting up a Major port at Enayam near Colachel in Tamil Nadu
The Union Cabinet has given its in-principle approval for setting up a Major port at Enayam near Colachel in Tamil Nadu. On completion the port will become country's 13th major port. The Enayam Major Port project seeks to make India a trans-shipment hub for the global East-West maritime trade route.
Enayam Major Port project
For development of this port, a Special Purpose Vehicle (SPV) will be formed with initial equity investment from the three Major Ports in Tamil Nadu.
They are V.O.Chidambaranar Port Trust, Kamarajar Port Limited and Chennai Port Trust.
The SPV will develop the port infrastructure including construction of breakwater, dredging and reclamation, ensuring connectivity links etc.
Para swimmer Niranjan Mukundan wins eight medals in 2016 IWAS World Games
Para swimmer Niranjan Mukundan has won eight medals at the recently-concluded IWAS (International Wheelchair and Amputee Sports) U-23 World Games held in Prague, Czech Republic. Of the 8 medal's Niranjan bagged t
hree gold medals in 50m butterfly, 200m freestyle and 50m breaststroke events. He won two silver medals in 100m fly and 50m freestyle, and three bronze medals in 100m freestyle, 100m breaststroke and 100m backstroke events. Earlier in the 2015 edition of the IWAS Games, Niranjan had created a record for highest number of individual medals, raking in 10 medals in all the events that he participated in.
TRAI launches Myspeed App to measure real time mobile internet speed
The Telecom Regulatory Authority of India (TRAI) has launched 'MySpeed' mobile application for measuring real time mobile Internet speed that consumers get. This is the first application to be launched under the Digital India i
nitiative, which is directly trying to tackle the issue of poor data speeds.
Key facts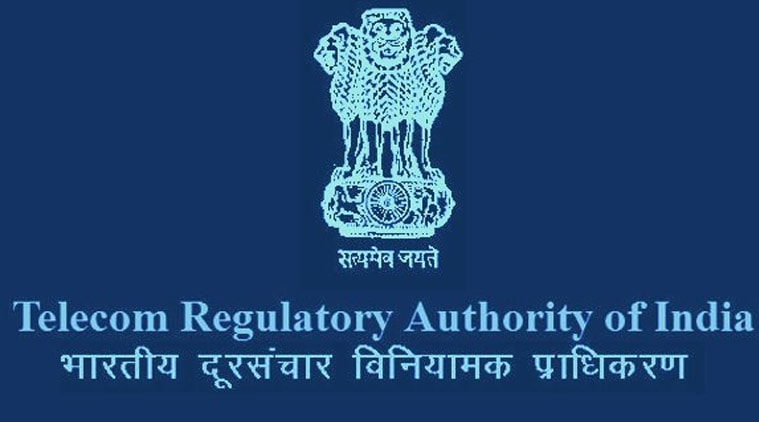 Consumers using this app can check the speed of their 3G or 4G connection or the home broadband's Wi-Fi speed.
The application allows user to send coverage, data speed and network information along with device and location to a TRAI analytics portal.

It is available for download on Mobile Seva app store and also on Google Play store.

It is compatible with smartphones running on Android 4.3 Jelly Bean and above

The data collected from this app will be directly relayed to TRAI's analytics portal and keep them apprised of the internet speeds throughout India
Rajasthan becomes first state to introduce minimum wages for part time workers
Rajasthan has become the first state in the country to introduce minimum wages for part time workers. In this regard, the Labour Department has issued a notification. With this, part time workers in the state now come under the Minimum Wages Act 1948. As per the new rule, it is now mandatory for employer to pay 50% of the prescribed a day minimum wage to a person who works for less than four hours in a day. Besides, in another decision state government also has decided to increase the minimum wages in all categories of scheduled employments by 104 Rupees per month.
Film festival on wildlife to begin in Shimla
· A three-day Woodpecker Environment and Wildlife Film Festival will begin at historic Gaiety Theatre in Shimla.
· 45 films, including several national award winning movies and five films from Himachal Pradesh will be screened at the festival, which is aimed at highlighting the environmental concerns
· The focus of the festival will be critical environment and wildlife conservation issues like climate change, forest conservation, biodiversity and man-animal conflict and success stories will also be showcased in it.
· The festival is being organized by WWF India in collaboration with CMSR foundation, Delhi with the support of Himachal Pradesh's Department of Language, Art and culture and Department of Forest.
Bomba
y, Calcutta, Madras High Courts renamed
· After a Cabinet meeting, Union Minister Ravi Shankar Prasad announced that the government has renamed the Bombay, Calcutta, and Madras High Courts.
· These courts, established after an 1862 order by Queen Victoria of Great Britain, will now be called High Courts of Mumbai, Kolkata, and Chennai.
· However, the official release mentioned only the Mumbai and Chennai High Courts