PM Modi inaugurates 1st conference of CBDT, CBEC
· Prime Minister Narendra Modi
inaugurated the two-day 'Rajasva Gyan Sangam', the first joint annual conference of the Central Board of Direct Taxes (CBDT) and the Central Board of Excise and Customs (CBEC).
· The conference will also be attended by the top brass of Income Tax department. While CBDT is responsible for collecting direct taxes, CBEC recovers the indirect taxes.
Union Cabinet approves India's Membership of the
International Continental Scientific Drilling
Program
The Union Cabinet has given its ap
proval for India's membership of the International Continental Scientific Drilling Program (ICDP) consortium. In this regard, Union Government has signed a MoU with the Helmholtz Centre Potsdam GFZ German Research Centre for geosciences. The MoU will enable India
To get engaged with internationally renowned experts with pro
found expertise in different aspects of scientific drilling.
These experts will accomplish India in deep drilling and associated investigations in Koyna region.
Benefits to India
India will get a seat on two ICDP panels viz. Executive Committee (EC) and Assembly of Governors (AOG).

ICDP will also provide operational/ technical support, facilitate capacity building in terms of data management, manpower training in key scientific areas and support workshops for the Koyna scientific deep drilling project undertaken by the Union Ministry of Earth Sciences.

As a member of ICDP, Indian scientists/engineers will have right to submit proposals, to participate in all ICDP drilling projects and co-funded workshops.

They will also have access to all data results from ICDP projects. This will shed new light on the genesis of seismicity, thus help in better understanding of earthquake processes.



Union Cabinet approves Civil Aviation Policy 2016
The Union Cabinet has given its approval for the Civil Aviation Policy 2016 to boost the domestic aviation sector and provide passenger-friendly fares. This is for the first time since Independence that an integrated Civil Aviation Policy has been brought out by the Union Ministry of Civil Aviation (MoCA). The policy's mission is to provide safe, secure, sustainable and affordable air travel for passengers and air transportation of cargo with access to various parts of India and the world.
Civil Aviation Policy 2016 aims at
Make India 3rd largest civil aviation market by 2022 from current 9th position.

Increase domestic ticketing to 30 crore by 2022 from 8 crore in 2015.

Increase airports having scheduled commercial flights from 77 in 2016 to 127 by 2019.

Increase cargo volumes to 10 million tonnes i.e. by 4 times by 2027.

Under Regional Connectivity Scheme, enabling Indians to fly at Rs. 2,500 per hour at unserved airports.

For starting international operations, requirement of 5 years of domestic flying removed.

Liberalized and Flexible 'open skies' and 'code share' agreements. Incentives to Maintenance, Repair and Overhaul (MRO) sector in order to develop India as hub for South Asia.

Ensure availability of quality certified 3.3 lakh skilled personnel by 2025.

Development of green-field airports and heliports

Enhancing ease of doing business through simplified procedures, deregulation and e-governance.

Promote 'Make In India' in Civil Aviation Sector
HRD minister Smriti Irani launches Vidyanjali in New Delhi
· Human Resource Development Minister Smriti Irani has launched Vidyanjali, a school volunteer programme in New Delhi.
· Vidyanjali is an initiative under Padhe Bharat Badhe
Bharat, to enhance community and private sector involving government run elementary schools across the country.

SBI bank was approved Five subsidiaries for merger
Union cabinet approved merger of five subsidiaries of Bank to State Bank of India.
State Bank of Bikaner and Jaipur
State Bank of Hyderabad
Apart from these five banks, proposal to merge Bharatiya Mahila Bank has also been approved by Cabinet.
Important to mention here that after this merger SBI will be among top 50 banks in world.
What will be expected benefits ?
As India is fastest growing major economy in the world so with an aim to sustain this growth there will be a need of mega bank which will deal with large scale infrastructure projects and it will also overcome problems of non performing assets.
Russia launches most powerful nuclear icebreaker Arktika
Russia has launched the new Project 22220 nuclear powered icebreaker dubbed 'Arktika'. It is the world's largest and most powerful vessel of its kind. It was launched from the Baltic Shipyard located in Russia's second largest city of St. Petersburg.
Key features of Arktika
Arktika is powered by two next generation RITM-200 nuclear-reactors. These reactors will be supplied with nuclear be produced by the TVEL fuel company.
It has dual-draft design which makes it possible to use it in Arctic waters and in estuaries of polar rivers. It can break through 13 feet (3 metres) thick ice.

The vessel is 173.3 meters long and 34 meters wide. It has displacement capacity of 33540 metric tons.
New MD of Kerala Industrial Infrastructure Development Corporation
· IAS officer Dr. M Beena, has been appointed as Managing Director of the Kerala Industrial Infrastructure Development Corporation (KINFRA), a statutory body of the Kerala Government.
· A Kerala cadre IAS officer of the 1999 batch is currently serving as the Managing Director of KSIDC (Kerala State Industrial Development Corporation) and KSIE (Kerala State Industrial Enterprises).
· Beena has also served as the Managing Director of the Roads & Bridges Development Corporation, Vyttila Mobility Hub and many other positions for Kerala.
Stayzilla appoints former Goibibo director Gopalakrishnan as vice-president of products
· Online budget accommodation company Stayzilla has appointed Chandramouli Gopalakrishnan, former director of products at Goibibo, as vice-president of products, soon after it named former Twitter director Pankaj Gupta as chief product officer.
· The company is looking to strengthen its position in the homestay business after it raised $13.5 million from existing investors.
Margaret Atwood awarded 2016 PEN Pinter Prize
· Canadian poet, novelist and environmental activist Margaret Atwood was awarded the 2016 PEN Pinter Prize.
· Atwood will receive her award at a public event at the British Library on 13
October 2016.
· Atwood was chosen by judges Vicky Featherstone, Zia Haider Rahman, Peter Stothard, Antonia Fraser and President of English PEN and Chair of Judges, Maureen Freely.
Hollywood actor - Anne Hathaway was appointed as UN Women Goodwill Ambassador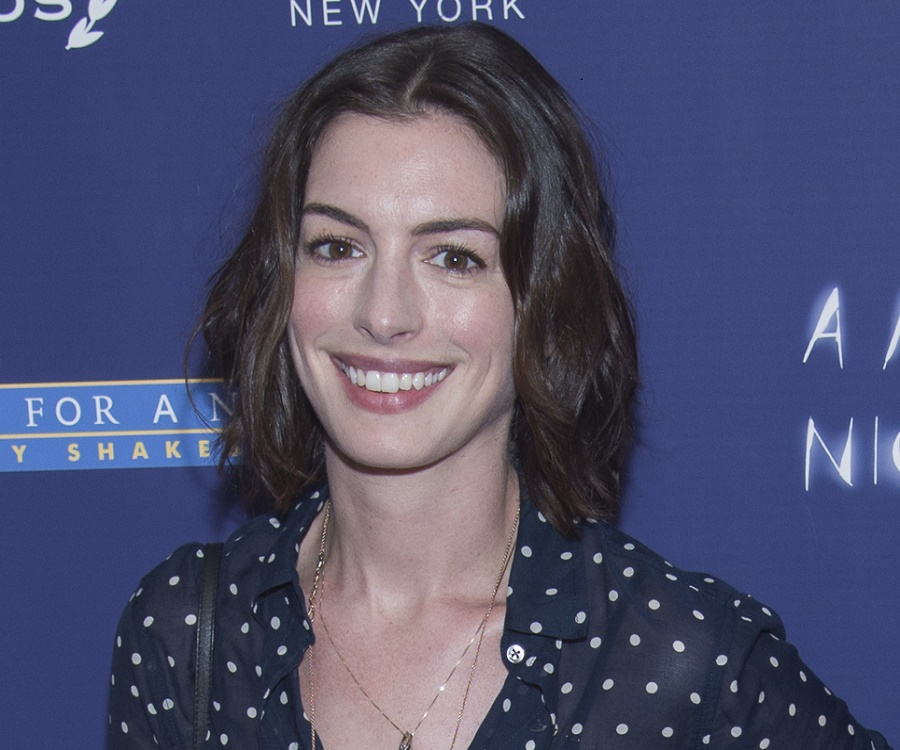 Anne Hathaway was ap
pointed as global Goodwill Ambassador by United Nations Entity for Gender Equality and the Empowerment of Women.
She has already worked for awareness against child marriage for that she also visited Kenya and Ethiopia.
Anne Hathway is a popular singer and actress of America
Do You Know :
The United Nations Entity for Gender Equality and the Empowerment of Women is a United Nations entity which was formed in January 2011 with an aim to empower women worldwide.