Union Ministry of AYUSH releases Yog Geet for 2016
International Yoga Day
The Union Ministry of AYUSH Ministry has released a Yog Geet (Yoga song) for celebrating the second International Yoga Day on 21 June 2016. The Yoga song was selected from the 1,000 entries were received through a national-level competition organised by the AYUSH Ministry.
Facts about Yog Geet
It is the three-minute-15-seconds song in Hindi short-listed based on the better lyrics.
It has been produce and written by Dheeraj Saraswat. Music Director of the song was Sumanto Ray.
It has been voiced by Gandhar T. D. Jadhav and Ms. Gatha Jadhav. The song also has backup vocals of Santosh Kshatriya and Sumanto Ray.
IRCTC launches mobile app to book air tickets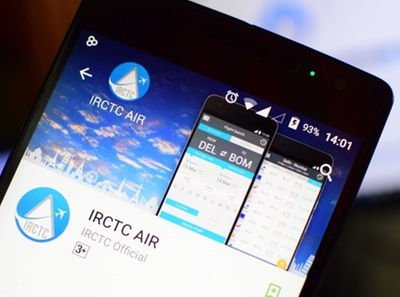 The IRCTC has launched an Android mobile app 'IRCTC Air' which enables booking of air tickets for travel within India and abroad.
· While existing IRCTC login credentials of passengers are accepted by the app, it also lets them book LTC flight tickets.
· A maximum of nine passengers are allowed for booking on one PNR by paying Rs.10 as convenience fee.
Government to bear full coaching cost for SC students
· Odisha Chief Minister Naveen Patnaik announced cash incentives for districts that successfully implement various government programmes.
· The incentives include cash prizes up to Rs.1 crore for best performance in schemes like disbursement of pucca houses, skill development, and employment generation, among others.
· This will promote a healthy competition among the districts, Patnaik said.
Andhra Pradesh to start Internet-based phone service
· Andhra Pradesh is perhaps the first State to have obtained a telecom licence and it can issue phone numbers starting with the '797' series from August this year.· It indirectly got the opportunity to start an internet based telephone service 'without requiring any further registration' after it obtained permission from the Telecom Ministry for starting its own IPTV Internet Protocol based Television network as part of its Fibre Grid project.
· The government can provide free telephone services within the region through internet which means you can also skype and have video calls.


Railway Ministry launches two liberalised Policies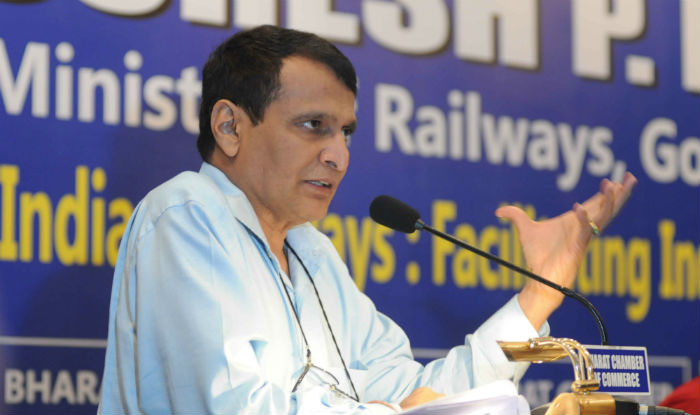 · The Union Railway Ministry has launched two policies related to Parcel Cargo Train Express and Parcel Leasing, launched by Union Railway Minister Suresh Prabhu.
· They are Liberalised Comprehensive Parcel Leasing Policy (CPLP) and Liberalised policy on Parcel Cargo Express Trains (PCET).
· These policies were launched as part of 2016-17 Rail Budget announcements to make the policies related to Parcel Leasing and Parcel Cargo Express more liberalized and customer friendly.
California becomes world's sixth-largest economy
· California is now reportedly the sixth-largest economy in the world with its gross state product at $2.46 trillion, leapfrogging France, which dropped to seventh, with a GDP of $2.42 trillion.
· The most populous US state is also ahead of India, which is in eighth place with a GDP of $2.09 trillion.
· Notably, California is home to Hollywood and Silicon Valley
Thithi' wins two awards at Shanghai Film Fest
· The Kannada film 'Thithi' has won two awards for the Best Film and Best Script Writers at the 19th Shanghai International Film Festival.
· The awards were part of the 'Asia New Talent Awards' where 'Thithi' was the only nomination from India. Thithi's director Raam Reddy said, "The jury was from China, Japan and Korea and they unanimously loved this film."




Microsoft to design app for HRD Ministry's SWAYAM platform
·
The technology giant Microsoft is going to design mobile application for Union Human Resources Development (HRD) Ministry's SWAYAM platform.

· Under this platform ministry is going to laun
ch 2000 Massive Open Online Courses (MOOC) for over three crore students in the year 2016.

· Microsoft will be deploying the team of professionals to set up the state of the art mobile application.

· In this regard, All India Council of Technical Education (AICTE) has signed a deal of 38 Crore rupees with Microsoft. Microsoft will be running the app for three years and later AICTE will take over it.
· SWAYAM: It stands for Study Webs of Active-Learning for Young Aspiring Minds.


Maharaja Express to be introduced in south India
·
Railway Minister Suresh Prabhu sa
id that luxury train Maharaja Express will be introduced in south Indian states from the monsoon season next year.
· He made the announcement while laying the foundation stone for new railway line crossing in Maharashtra's Kharepatan via video conferencing.
· Notably, Maharaja Express has won the world's best luxury train awards for four consecutive years.