Operation 'SankatMochan' launched to evacuate Indian citizens from South Sudan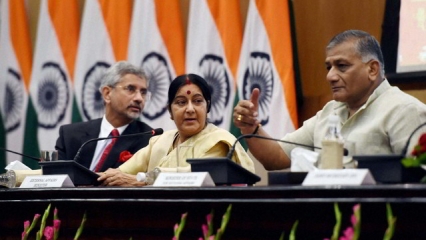 · Operation 'SankatMochan': Indian Air Force to airlift 600 Indians from war-torn South Sudan
· Union Government started the operation 'SankatMochan' to evacuate its citizens stranded in South Sudan's capital Juba.
· Two C-17 military transport aircrafts have been pressed in service to make the evacuation.
· The operation being undertaken by Indian Air Force (IAF) will be headed by Minister of State for External Affairs General (Retd.) VK Singh.
· The Indian Ambassador in South Sudan SrikumarMenon and his team is organising this operation on the ground.
Union Cabinet approves Pradhan Mantri Kaushal VikasYojana
·
The Union Cabinet approved the Pradhan Mantri Kaushal Vikas Yojana (PMKVY) with an outlay of 12000 crore rupees to impart skilling to one crore people over the next four years (2016-2020).
· PMKVY will impart fresh training to 60 lakh youths and certify skills of 40 lakh persons acquired non-formally under the Recognition of Prior Learning (RPL).
· The target allocation between fresh trainings and RPL will be flexible and interchangeable depending on functional and operational requirements.
Vice President embarks on 2-day visit to Mongolia to attend ASEM summit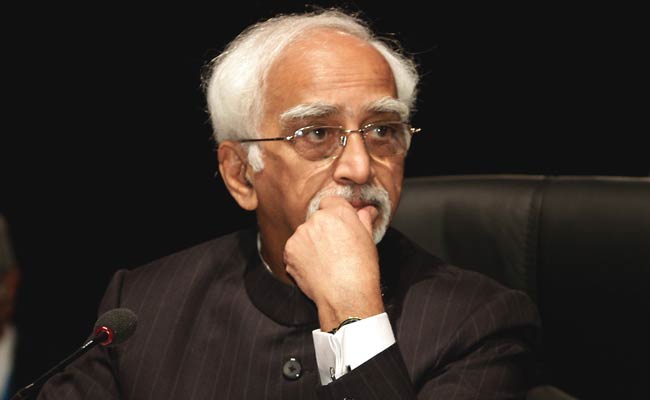 · Vice-President Mohammad Hamid Ansari left for Mongolia to lead the Indian delegation at the 11th Asia -Europe Meeting. The two-day ASEM Summit is being held at UlaanBaatar - the capital of Mongolia.
·

India joined ASEM in January 2007 and has taken part in four earlier summits. This year is unique for ASEM as it celebrates 20 years of its establishment




Union Cabinet approves disinvestment of 15% in National Buildings Construction Corporation Limited (NBCC)

· The Cabinet Committee on Economic Affairs (CCEA) approved the disinvestment of 15% paid up equity of National Buildings Construction Corporation Limited (NBCC).




· At present, Union Government holds 90 percent shareholding of the corporation (i.e. 54 crore share).




· This disinvestment would help the government to earn about 1706 crore rupees

.






Ashok Patnaik appointed as CEO of NATGRID
·
The Union Government appointed Ashok Patnaik as the Chief Executive Officer (CEO) of the National Intelligence Grid (NATGRID), one of the most ambitious intelligence projects that failed to take off during United Progressive Alliance (UPA) rule.
· Patnaik is currently serving as Additional Director in the Intelligence Bureau and he will continue to hold this post till his superannuation in 2018.
· Patnaik is a 1983-batch IPS officer of Gujarat cadre.
Mumbai square named after slain journalist Jyotirmoy Dey
· Mumbai's civic body has renamed a city square near Hiranandani Garden in suburban Powai to Jyotirmoy Dey Chowk. This is an effort to recognise the contribution of veteran crime reporter Jyotirmoy Dey.
· Mumbai Mayor SnehalAmbekar unveiled the plaque for 'J DeyChowk' just across the road where the noted journalist was shot dead in 2011. Ms.Ambekar described Dey as a fearless journalist whose habit was to report the truth.
· Also present on the occasion, Dey's wife Shubha recalled her husband as an exemplary human being who would go out of his way to help others.
· Dey often wrote on Mumbai underworld's activities and gang-wars. He worked for leading publications like Mid-Day and Hindustan Times
.