Anti Child Labour day: June 12th
The International Labour Organization (ILO) launched the World Day Against Child Labour in 2002 to focus attention on the global extent of child labour and the action and efforts needed to eliminate it
Every year on 12 June, the World Day brings together governments, employers and workers organizations, civil society, as well as millions of people from around the world to highlight the plight of child labourers and what can be done to help them.
The theme for the year 2016 is "End child labour in supply chains - It's everyone's business!"
Gujarat Connecting India to World' to be the theme of 'Vibrant Gujarat 2017'
· The theme for Gujarat Global Investors' Summit 2017 will be 'Gujarat Connecting India to the World'.The summit is likely to be held in the first month of 2017.
· "Gujarat boasts of being one of the leading states in manufacturing sector and is recognised as India's growth engine. We are going much beyond this time as our motto for next Vibrant Gujarat Global Investors' Summit to be held on January 10-13, 2017 will be 'Gujarat Connecting India to the World'," said Arvind Agarwal, additional chief secretary of state's Industries and Mines department.
Indian short film 'Leeches' wins at Seoul film gala
· Indian short film "Leeches", starring Sayani Gupta, won the Audience Choice Award at the Seoul International Women's Film Festival (SIWFF). The actress is excited about the success.
· "Leeches" is a film about two Hyderab
adi sisters who live in the interiors of the city where a lot of orthodox practices are still prevalent.
· The story is about an older sister who hatches a dangerous and improbable plan to save her younger sister from becoming a one-day bride and their fight against the prevalent culture and its practices
Four new elements on the Periodic table get their names
· The International Union of Pure and Applied Chemistry has announced the names of four elements in the periodic table that were discovered in January 2016.
· Moscovium (Mc), nihonium (Nh), tennessine (Ts) and oganesson (Og) complete the seventh row of the table. The elements — with atomic numbers 113,
115, 117 and 118 — were discovered in a joint effort
by American and Russian scientists.
· The research included scientists from Oak Ridge National Laboratory, Joint Institute for Nuclear Research in Dubna, Russia, the Oak Ridge National Laboratory and Vanderbilt University in Tennessee, the Lawrence Livermore National Laboratory in California and Riken institute in Japan.
Paes only tennis player to appear in 7 Olympics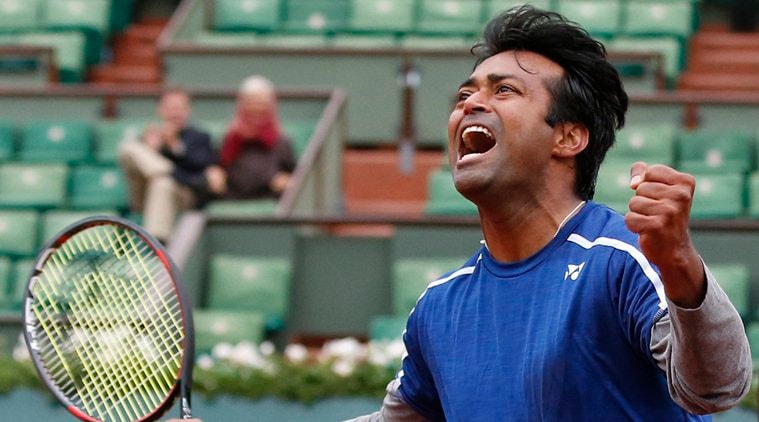 · India's Leander Paes will become the only tennis player in the world and the first Indian to make a seventh appearance at the Olympics.
· Paes won the bronze medal for India
in singles tennis at the 1996 Atlanta Olympics.
· Interestingly, Leander's father Vece was a midfielder in the bronze medal-winning Indian field hockey team at the 1972 Munich Olympics.