NASA scientists finds 39 unreported sources of SO2 pollution
NASA scientists using a new satellite-based method have located 39 unreported and major human-made sources of toxic sulphur dioxide (SO2) emissions that cause pollution. The unreported emission sources were found in the analysis of satellite data from 2005 to 2014. These sources are clusters of coal-burning power plants, oil and gas operations and smelters notably found in West Asia, Mexico and parts of Russia. SO2 is a known health hazard and cause of acid rain. Currently, SO2 monitoring activities include the use of emission inventories that are derived from ground-based measurements and factors, such as fuel usage.
Key facts
The satellite-based estimates of the emissions were 2 or 3 times higher than those reported from known sources in these regions. The unreported and under-reported sources account for about 12% of all human-made emissions of SO2. This discrepancy can have a large impact on regional air quality. Researchers using a new satellite also have located 75 natural sources of SO2 in the form of non-erupting volcanoes that are slowly leaking the toxic gas. The satellite-based data is the first to provide regular annual information on these volcanic emissions as they are located remote locations and not monitored.
Scientists create Bionic leaf that turns sunlight into liquid fuel
A team of scientists from Harvard University (United States) has created a unique bionic leaf that uses sunlight (solar energy) to split water molecules into oxygen and hydrogen and hydrogen-eating bacteria to produce liquid fuels from CO2.
This artificial photosynthesis device has been dubbed bionic leaf 2.0. The new system can convert solar energy to biomass with 10% efficiency. Its efficiency is much higher than the 1% seen in the fastest growing plants.
Scientists had used a new cobalt-phosphorous alloy catalyst for this experiment in order to increase efficiency. The catalyst chemical design allows the system to self-heal i.e. doesn't allow material to leech into solution.
Significance:
This artificial photosynthesis system can be used to generate usable fuels. This artificial leaf use solar power to split water and make hydrogen fuel.
Assam Assembly passes Ease of Doing Business Bill, 2016
Assam Assembly has passed Assam Ease of Doing Business Bill, 2016 to facilitate ease of doing business in the state. The bill seeks to attract fresh investment in the state through an easy computerised clearance system.
Key Facts
The bill has the provision for speedy processing of applications and issue of clearances for setting up industries.

The basic aim of the bill is to create an investment-friendly environment for economic development of the state.

The bill provides for establishing a bureau under the name of Assam Bureau of Investment Promotion for the purpose of overall supervision and administration of the speedy processing of applications and issue of various clearances
NK Chari is the new State Bank of Mysore MD
· N.K.Chari took charge as the new Managing Director of State Bank of Mysore. Prior to his new appointment, he was the Deputy Managing Director of State Bank of India with an immediate effect from 30th May.
· Chari had served as the Chief Operating Officer in National Banking Group of State Bank of India. He has also headed the Mid Corporate Vertical of State Bank of India.
· Chari was a Master Graduate in commerce from Delhi University, joined State Bank of India as a Probationary Officer in 1978.
· He has also served as the Managing Director of Nepal SBI Bank for four years stint
Boxing legend Muhammad Ali passes away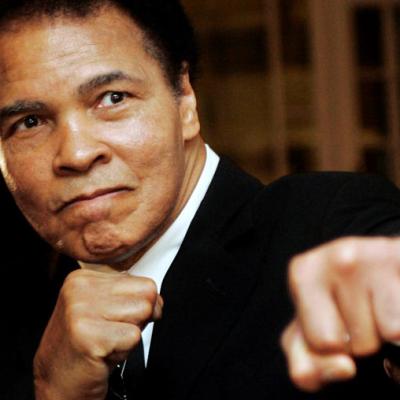 American boxing icon Muhammad Ali passed away after 32-year battle with Parkinson's disease in Phoenix, Arizona. He was 74. He was former three times world heavyweight champion (1964, 1974 and 1978) who had record-setting boxing career, which had made him one of the best-known figures of the 20th century. He was also known globally for his civil rights activism.
About Muhammad Ali
Born as Cassius Marcellus Clay, Jr. on January 17, 1942 in Louisville, Kentucky, US. He had started his boxing career at young age of 12 years.

In 1964, at the age of 22 he had won the world heavyweight championship from Sonny Liston. In 1975, he had converted to Sunni Islam and changed his name to Muhammad Ali.

30 years later began adhering to Sufism. In 1967, he was stripped of his boxing title after refusing to be conscripted into US military, citing his religious beliefs and opposition to American involvement in the Vietnam War and was convicted. Later in 1971, US Supreme Court overturned his conviction.

His actions as a conscientious objector to the war made him an icon for the larger counterculture generation. In boxing career, he was nicknamed The Greatest, and was involved in several historic boxing matches.
India ranks 70th on 2015 Good Country Index
In recently released 2015 Good Country Index (GCI), India has been placed at 70th position in the list of 163 countries. The list has been topped by Sweden as the best country in the world when it comes to serving the interests of its people and contributing to the common good of humanity.
Key facts
Top 10 Countries in 2015 GCI: Sweden, Denmark, Netherlands, United Kingdom, Germany, Finland, Canada, France, Austria and New Zealand. Libya was ranked as the least good country in the world in 2015 GCI.

Indian Scenario: Ranked 70th position in the list. India's best ranking (27th) was in 'international peace and security' parameter of index and was the worst (124th) in 'prosperity and equality'.

India stood at 37th position in health and wellbeing and 62nd in science and technology. It was placed at 119th position in culture, 106th position in climate and 100th position in world order.
Paes-Hingis complete mixed doubles career slam
· Martina Hingis and Leander Paes each completed a career Grand Slam in mixed doubles after winning the 2016 French Open final against Sania Mirza and Ivan Dodig 4-6, 6-4, 10-8.
· This was the 18th Grand Slam title and 10th in the mixed doubles for Paes while, for Hingis, it was the 22nd Grand Slam of her career.
Two Indian-origin women named in Forbes' Self-Made American Women List
Two Indian-origin women have been named in the Forbes' second annual list of America's wealthiest and most successful self-made women. The list includes names of 60 most successful self-made women who have crashed ceilings through invention and innovation. The women in the list have been categorized into Youngest, Technology, NewComers, Entertainment and Founders.
Two Indian-origin women are
Neerja Sethi:
She was placed at 16th position in Forbes 'America's Richest Self-made Women' list. She had co-founded IT consulting and outsourcing firm Syntel with her husband Bharat Desai. Her assets account for a net worth of US 1.1 billion dollars. She is vice president of Syntel's corporate affairs. Her company employs more than 25000 people.
Jayshree Ullal:
She has been placed at 30th position in the list. Since 2008, she is president and CEO of Arista Networks.
Asian Development Bank (ADB), government sign deal for $200M loan to Jharkhand
· The government signed an agreement with the Asian Development Bank (ADB) for the latter to loan $200 million to upgrade 176 km of state roads in Jharkhand.
· The total cost of the project, due to be completed by December 2019, is $306.25 million. The Jharkhand state government will finance the remaining amount, the Finance Ministry said.