Maharashtra, Tata Power to ink pact for 1,000 MW for Mumbai
· Keeping in
mind the future power requirements of the Mumbai region, the Maharashtra government plans to sign a MoU with Tata Power for sourcing 1,000 MW from the upcoming Dherand Thermal Project, said Maharashtra's Power Minister ChandrashekharBawankule.
· Addressing the media at the State Secretariat, he said both power requirement and transmission capacity for the Mumbai region requires further augmentation. The tie-up with Tata Power is a step in that direction.
J&K govt launches e-file tracking system
· Jammu and Kashmir Chief Minister Mehbooba Mufti launched an e-file tracking system to automate file, correspondence and document tracking within government offices.
· Mufti said, "It…would go a long way in addressing the concerns regarding inordinate delay in disposal of matters of public importance." She asked officers to use the system, implemented at zero cost, to eliminate red-tape


Cabinet approves MoU between India and Tanzania
· The Union Cabinet chaired by the Prime Minister ShriNarendraModi has approved the signing of a Memorandum of Understanding (MoU) between India and Tanzania for bilateral cooperation in water resources m
anagement and development.
· The areas of enhanced cooperation include techniques in water harvesting, surface and groundwater management and development and aquifer recharge. Collaboration and sharing of expertise on the areas mutually agreed will benefit the country in techniques in water harvesting, water conservation, surface and groundwater management and development, and aquifer recharge.
BRICS Youth Summit to be held in Guwahati from July 1-3
· The second BRICS Youth Summit will be held in Guwahati from July 1-3 with the theme 'Youth as bridge for Intra-BRICS Exchanges'.
· The subjects to be covered are skill development and entrepreneurship, social inclusion, youth
volunteerism and youth participation in governance.
· The programme for the Summit also includes thematic debates, cultural events, site-visits and interactive sessions with local youth.
· The Youth Summit would also be an occasion to introduce India's North-East to BRICS youth.
EESL Signs MoU with TERI
· Energy Efficiency Services Limited (EESL) entered into a strategic partnership with The Energy & Resources Institute (TERI) for two years.
· As per MoU, both organizations have decided to work jointly for the achievement of common goals & objectives related to energy efficiency.
· The MoU was signed in the presence of Union Minister of Power, Coal & New & Renewable Energy ShriPiyushGoyal.
V Sasi Elected Kerala Deputy Speaker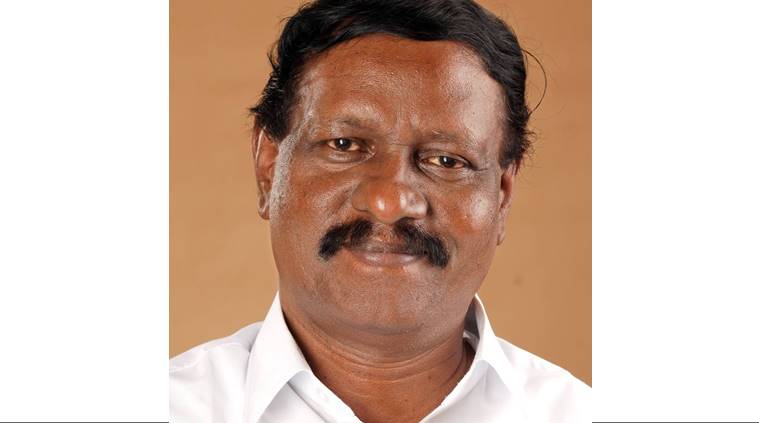 · CPI's V Sasi was elected Deputy Speaker of the 14th Kerala Assembly.
· While Sasi polled 90 votes, Opposition UDF candidate I C Balakrishnan garnered 45 votes in the voting.
· Speaker P Sreeramakrishnan did not exercise his franchise.
· Sasi is the two-time MLA from Chirayankeezhu constituency in the Assembly & was earlier a member of the Travancore Devaswom Board.
Nand Kishore appointed Dy CAG
· Senior bureaucrat Nand Kishore was today appointed as Deputy Comptroller and Auditor General (CAG).
· Kishore, a 1981 batch officer of Indian Audit and Account Service, is presently Additional Deputy Comptroller and Auditor General.
· The Appointments Committee of Cabinet has approved Kishore's appointment as Dy CAG in the rank and pay of Secretary to government of India with effect from September 1, 2016, an order issued by Department of Personnel and Training said.
AbhishekBachchan holds a Guinness world record
· Actor AbhishekBachchan holds the Guinness world record for most public appearances made by a film star in 12 hours for promoting the same film.
· While promoting 'Delhi 6' on February 22, 2009, Abhishek travelled to 7 cities including Ghaziabad, Gurgaon, Noida, Faridabad, Delhi, Mumbai and Chandigarh. He covered 1,800 km in 12 hours, travelling by car and private jet.
India Test-Fires Surface-to-Air Missile
· India has successfully test-fires new surface-to-air missile Barak-8 from defence base off Odisha coast.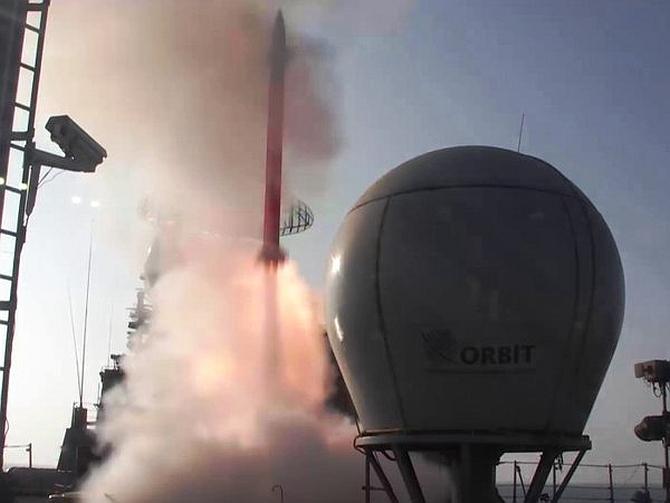 · The missile wa
s developed jointly with Israel.
· The missile is designed to defend any type of airborne threat including aircraft & helicopters,
· The system includes a Multi Functional Surveillance& Threat Alert Radar (MF STAR) for detection, tracking & guidance of the missile.
China launches second Shijian-16 series satellite
China has successfully launched its second Shijian-16 series satellite for space research and experiments. The first Shijian-16 satellite was launched in October 2013. The satellite was launched on board of Long March-4B rocket from the Jiuquan Satellite Launch Centre in Jiuquan, northwest China's Gansu Province. It was the 231st by a Long March rocket.
Key Facts
The second Shijian-16 satellite will be used for space environment measurements and technology testing.

It will mainly probe the space environment, radiation and its effects and also record space physical environment parameters and conduct other related space experiments.