India, Tanzania sign 5 bilateral pacts
· India and Tanzania s
igned five bilateral agreements during PM Narendra Modi's visit to the African country.
· These include the extension of a $92 million line of credit by India for the rehabilitation of the water supply system in Tanzania's Zanzibar region.
· The four other agreements include MoUs on water resource management and visa waiver for diplomatic passport holders.
Government imposes anti-dumping duty on a chemical
· The Revenue Department has imposed an anti-dumping duty of around $168.76 per tonne on the import of a chemical 'Purified Terephthalic Acid' used in the textile industry, from five countries, including China and Iran.
· It has been imposed for five years in a bid to protect domestic manufacturers. Anti-dumping duty is imposed on goods being imported below the market value.
National Banana Research Centre to be set up in Bihar
Agriculture Minister Radh
a Mohan Singh on Saturday announced that a National Research Centre for Banana will be set up in Bihar.
· The announcement came while inaugurating 'Horti-Sangam 2016', an event where farmers from over a dozen states put fruits, vegetables, and flowers on display.
Nitin Gadkari visits US to attract billions of dollars in FDI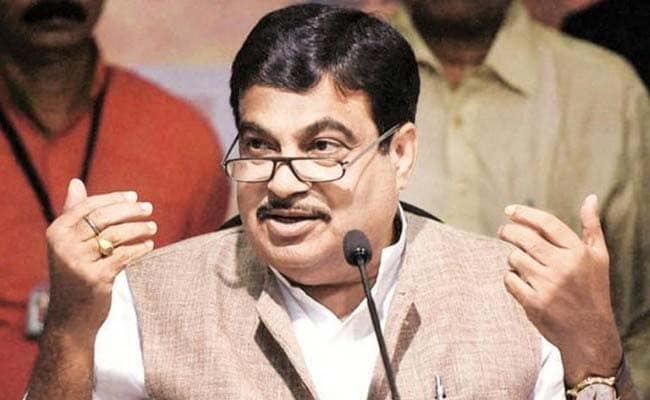 · Union Road Transport and Highways Minister Nitin Gadkari will pay a week­long visit to Unites States to at attracting billions of dollars in Foreign Direct Investment. This is his maiden visit to the US in his capacity as Union Minister.
· The visit aimed at consolidation and expanding India's relations with the US by improving bilateral cooperation in infrastructure sector.
· The minister will envisage investment opportunities in the Indian maritime sector and invite US investments in building ports, port-led industrialisation, coastal economic zones, and construction of new berths/terminals.
Pound becomes 2016's worst performing currency
· Overtaking the Argentine Peso as the biggest loser versus the US Dollar, the British Pound on Friday closed at $1
.2941 to become 2016's "worst performer" among 31 major currencies.
· The third consecutive week of losses comes amid falling investor confidence following the 'Brexit' vote, analysts said. Earlier in the week, the Pound had touched a 31-year low of $1.2798.
Tathagata Roy sworn-in as Governor of Arunachal Pradesh
· The Governor of Tripura, Mr Tathagata Roy was sworn-in as the Governor of Arunachal Pradesh in the Darbar Hall of Raj Bhavan in Itanagar.
· The oath was administered by the Chief Justice of Gauhati High Court Ajit Singh.
· Mr Roy will discharge the function of the Governor of Arunachal Pradesh during the absence on leave of Mr JP Rajkhowa.
· Later, Dr. Joram Begi was also sworn-in as the Chief Information Officer of Arunachal Pradesh in the same event. The oath to the Chief Information Officer was administered by Mr Tathagata Roy.
SIDBI partners with Yes Bank for loan guarantee under World Bank scheme
· SIDBI(Small Industries Development Bank of India) entered into a partnership with YES Bank to guarantee 75% of loans of up to Rs 15 crore extended to energy efficiency projects under the WORLD BANK initiative.
· To transform the energy efficiency (EE) market in India by promoting increased level of EE investments, particularly through energy service performance contracting (ESPC) delivered through Energy Service Companies (ESCOs).
· The (SIDBI) is the project execution agency whereas Yes Bank claims to be the first Indian lender to be em-panelled for the programme.
· SIDBI will extend the guarantee for securing up to 75 per cent of the loan amount of up to Rs 15 crore extended by the bank to MSMEs under this programme.
Serena Williams wins record 22nd Grand Slam
· Defending champion Serena Williams beat Germany's Angelique Kerber in straight sets to win her 22nd Grand Slam, equalling Steffi Graf's record for most Grand Slam title wins in the Open Era.
· Serena defeated Kerber 7-5, 6-3, to win her 7th Wimbledon women's singles title. This was Serena's first victory in a Grand Slam final in last four attempts